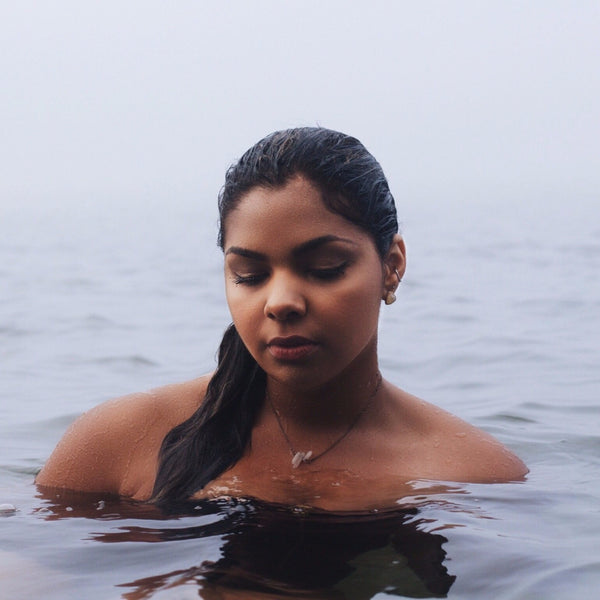 Hydrosol Toners
We carry four all natural hydrosol spritzer/toners and can custom blend as well.  All are made with organic distilled hydrosol waters and can be misted onto the skin, used as a cleanser when applied to a cotton pad, or sprayed into the air for their scents.  Our Replenishing Toner is formulated from Rose and Lavender Hydrosols and it brings moisture and elasticity to dry or aging skin, while the scent evokes a feeling of well-being. Both Rose and Lavender are skin nourishing and refreshing.  This is great for after cleansing, or for a pick-me-up any time of day.  
Lavender and Witch Hazel blend is wonderful when used on oilier complexions.  Over-the-counter Witch Hazel is usually about 13% alcohol.  This Witch Hazel Hydrosol contains no alcohol, so it cleanses without over drying to the skin.  Both Lavender and Witch Hazel are skin nourishing, calming, cooling, anti-inflammatory and antibacterial.  
We also carry a Peppermint and Lemongrass hydrosol blend that is refreshing and cooling.  The Peppermint is uplifting while the Lemongrass helps to keep your feet on the ground.  This one is a great combination.
Our  Pure & Simple Calendula Lavender Hydrosol blend was developed with babies and young children in mind. Essential oils are not considered safe for use with babies, but hydrosols are.  They can also be used to calm and comfort pets, and for people with compromised immune systems.  We add aloe to this blend to make it even more soothing to young skin. And although we recommend it for the youngsters, it is just as soothing and skin nourishing for adults as it is for children and babies. 
We use only preservatives that are approved by Ecocert for use in organic formulations.   Their shelf life is about 6 months when they are stored in a cool dark place.  8 fl oz.