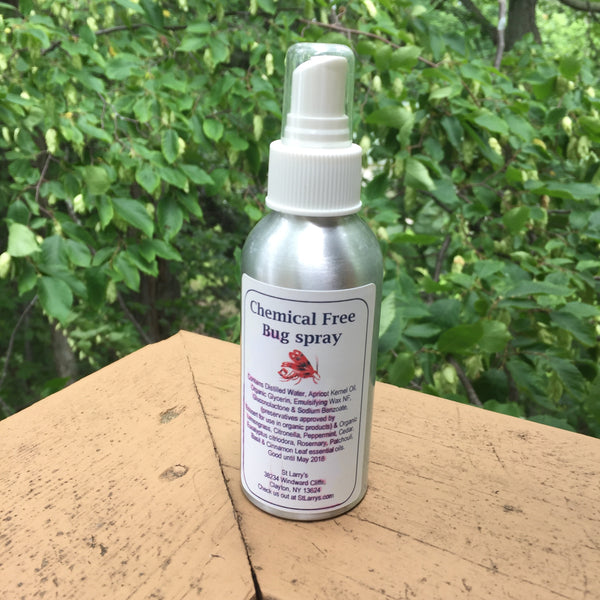 Chemical Free Bug Repellent
Our bug spray repels mosquitoes, black flies, deer flies and other biting insects without the use of unhealthy chemicals. It should also repel ticks, but if you will be in an area that is tick-infested, you should use something stronger. We believe in the power of essential oils, but a little deet is better than Lyme Disease, in our humble opinion.  
Contains distilled water, organic peach kernel oil, emulsifying wax NF, glycerin, Gluconolactone/Sodium Benzoate (preservatives approved by ECOCERT for use in organic products) and all organic Lemongrass, Citronella, Peppermint, Cedar, Kunzea, Eucalyptus citron, Rosemary, Patchouli, Basil & Cinnamon Leaf essential oils. 
It works, and smells marvelous!  No more stinky bug spray!