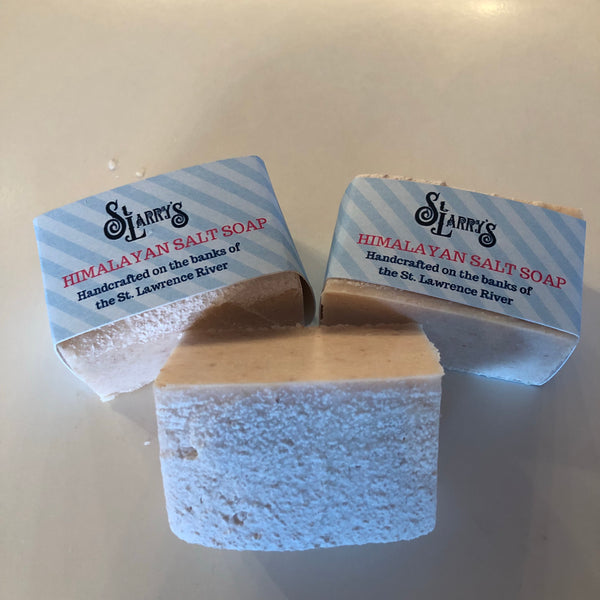 Himalayan Salt Soap
Back in stock!!  We are using a better mold for these bars now, so the bars are larger, but at the same price!   7 oz net wt.
Probably my all time favorite soap to work on, because of how good my whole house smells when I make it.  This soap is downright pretty, with the pink Himalayan salt crystals, and has a relaxing floral scent.  If you are looking for a salt soap that is more invigorating, check out our Black Salt Spa Soap.
This soap has a very high concentration of salt, so it exfoliates the skin and then liquefies, leaving the skin so soft and silky.  It has a nice lather and is great for shaving in the shower.  And did I mention how good it smells?  We have trouble keeping this soap in stock.  Along with the salt, it contains Coconut Oil, Mango Butter, Avocado Oil, Castor Oil and Geranium & Litsea essential oils.  Enjoy!
---